Download Colbie Caillat Bubbly Sheet Music for Piano. This is a song by pop singer-songwriter Colbie Caillat from her debut album, Coco. It was written by Caillat and Jason Reeves and produced by Colbie's father, Ken Caillat, the song was released as the first single in May 2007.
Piano Score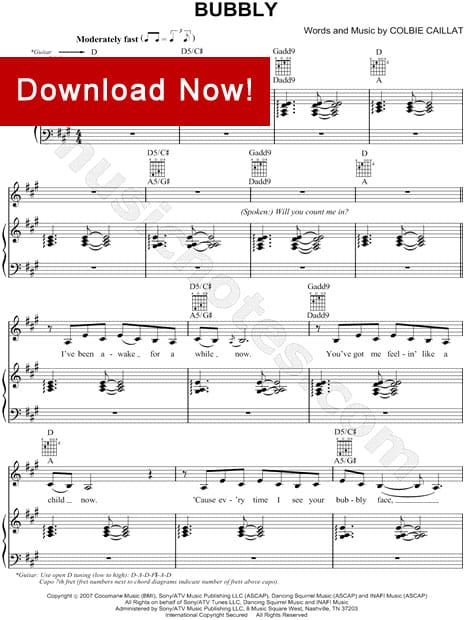 It remains the single most successful Caillat U.S. to date, and only one to reach the Top 10 Billboard Hot 100.
Music Video
The music video for the song was directed by Liz Friedlander, aired on MTV, VH1 and CMT, and has been viewed on YouTube over 30 million views (as of June 21, 2009). A music video frame was used as the cover Caillat's debut album, Coco. The video / single is also featuring in the game SingStar Pop Karaoke Vol 2, released in September 2008 for PlayStation 2.