"Safe & Sound" is a song by American singer Taylor Swift with participation of the country duo The Civil Wars. The song is a promotional single from the soundtrack album of the film The Hunger Games.
Download Piano Notation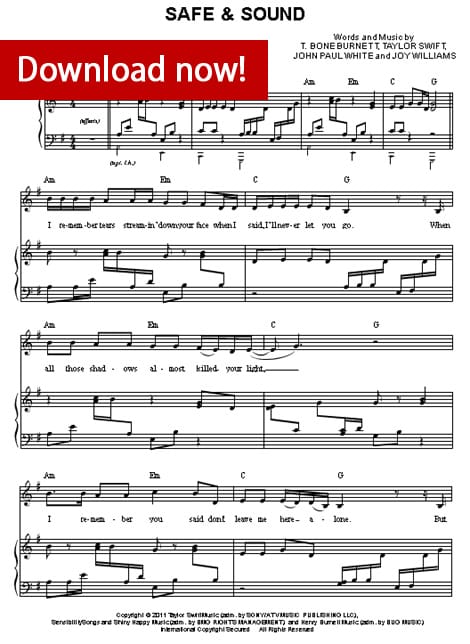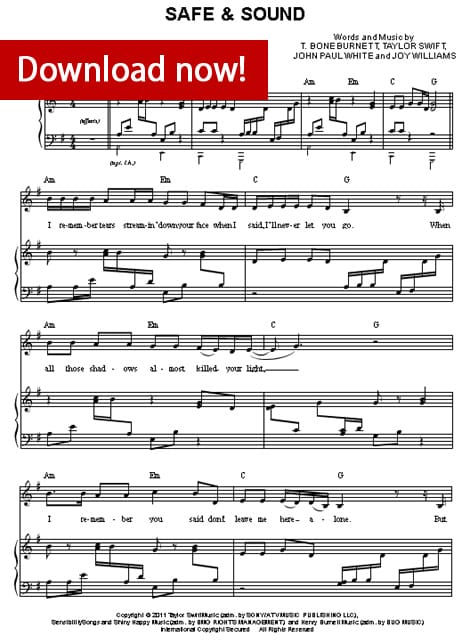 Music Video

The music video for the song, which is directed by Philip Andelman, premiered on February 13, 2012, at 19:54 on MTV. The video features Swift, walking barefoot through a forest in Watertown, Tennessee, wearing a long white dress. Between scenes in Safe and Sound, Swift and The Civil Wars are seen inside a house sitting in front of a fireplace singing along with music.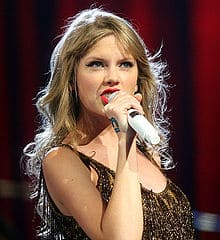 The video was shot in a cemetery and the scene with Swift over graves are in the tomb of a real couple in 1853.
The Hunger Games
The music plays as the second in the closing credits of the movie The Hunger Games and was also added on the soundtrack The Hunger Games: Songs from District 12 and Beyond