Get Niall Horan Slow Hands Piano Sheet Music Notes, Chords and learn to play in minutes. Download or print score, watch presented free video guide tutorial.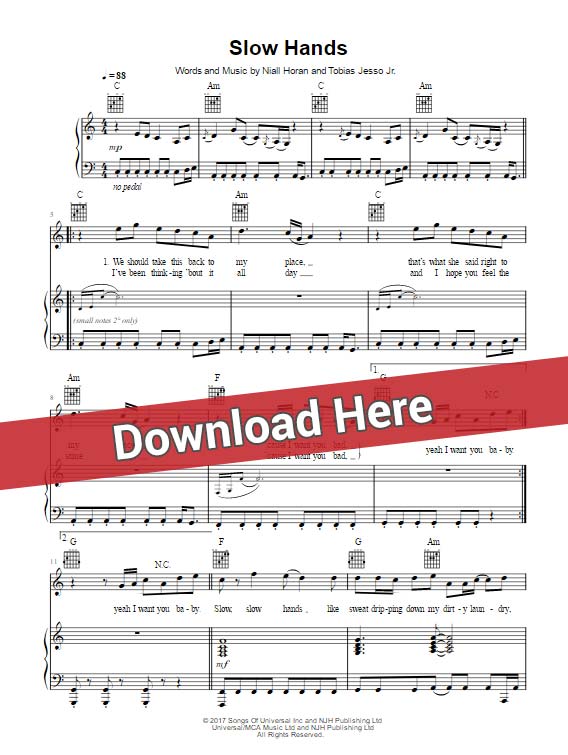 Chords, Sheet Music & Score
Written in C major for keyboard, vocals and guitar. It can be relatively easy to learn to play. Currently available in original key only.
Slow Hands Piano Tutorial, Lesson
Niall Horan – Ex-One Direction pics