Presenting Marc Cohn Walking in Memphis Sheet Music. This is a signature song of American singer-songwriter Marc Cohn, after his homonymous album released in 1991. The song became his biggest hit, reaching 13th on the Billboard Hot 100. The popularity of the song allowed Cohn to be nominated for the Grammy Award for Song of the Year in 1992.
Notation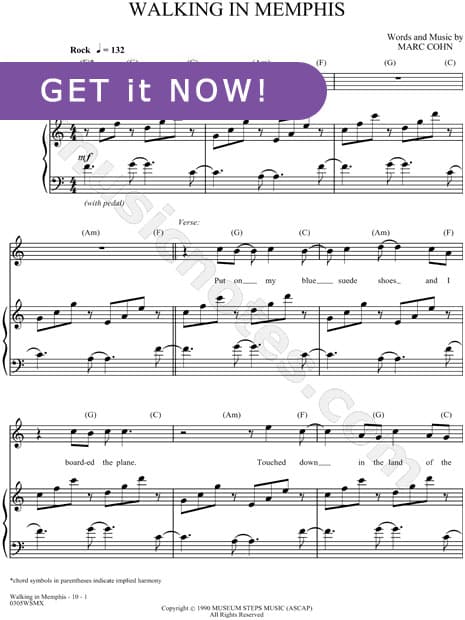 Early times
The song was picked up by Cher in her album It's a Man​​'s World, in 1995. It ranks 11th in the UK charts.
Another famous cover of Cohns song was made in 2003 on the album From There to Here: Greatest Hits by country music group Lonestar. With such, they team finished in 8th place in the Hot Country Songs and the Billboard Hot 100 61st.
Music Video