Learning to play Soul of Fire song by a known Christian and Worship band from Marietta, Georgia, USA called Third Day has become even easier.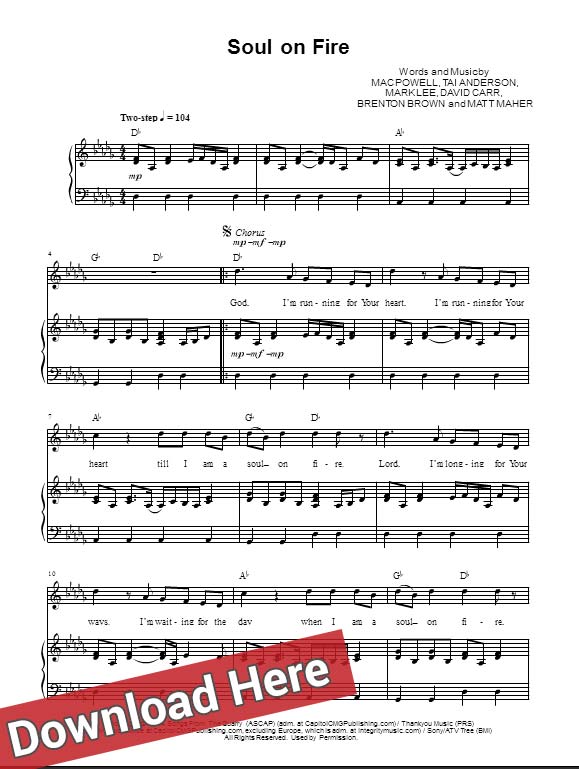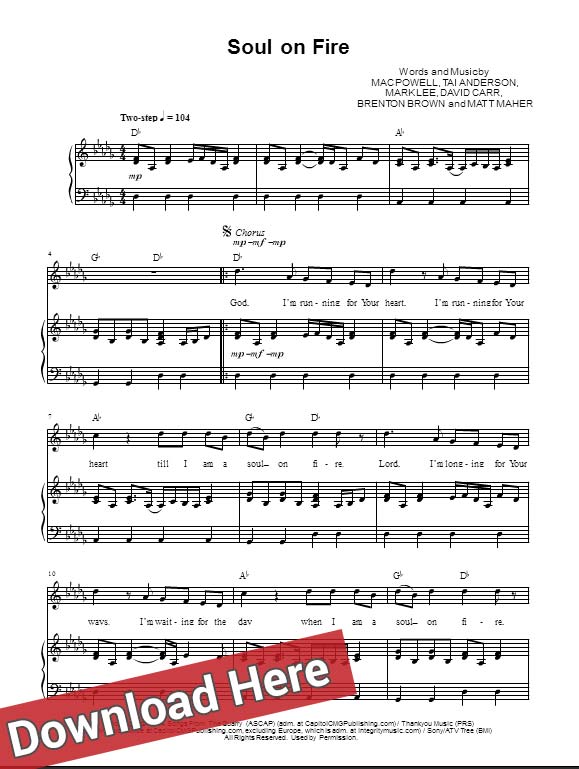 About The Score & Chords
This score consists of 5 pages only. It was originally published in D Major, but has been been transposed into -7 G, +3 F, +1 Eb Major just to name a few of the keys.
Official Video Tutorial, Cover and Lessons
Worship Band Pictorial