Presenting Maroon 5 Moves Like Jagger is a single by Maroon 5 with the participation of Christina Aguilera. The song was produced following the collaboration of Adam Levine, leader of the group, and Aguilera The Voice in the talent show.
Notation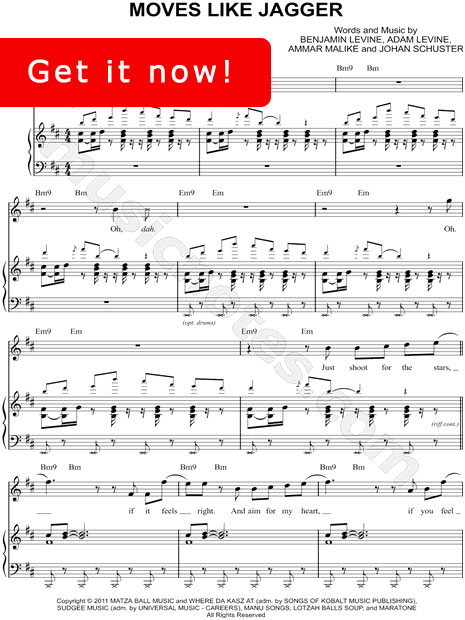 The song was released June 21, 2011 on the digital market, with the exception of the United Kingdom, for which will be published August 12, 2011.
Music Video
Maroon 5 song debuted at No. 3 iTunes U.S., reaching this position after just 12 hours after publication, has reached the number 1 position after two days. In addition, debuted at position 8 on the Billboard Hot 100 and number 14 on the Canadian Hot 100.