Video of the Worship song
Presenting Laura Story Blessings Sheet Musicwhich is the newest hit from the Christian and Worship leader from Atlanta. She was born in Spartanburg, South Carolina in 1978 and seriously started her musical career in 1996 when she met Shaun Williams at Columbia Bible College (today Columbia Bible Institute).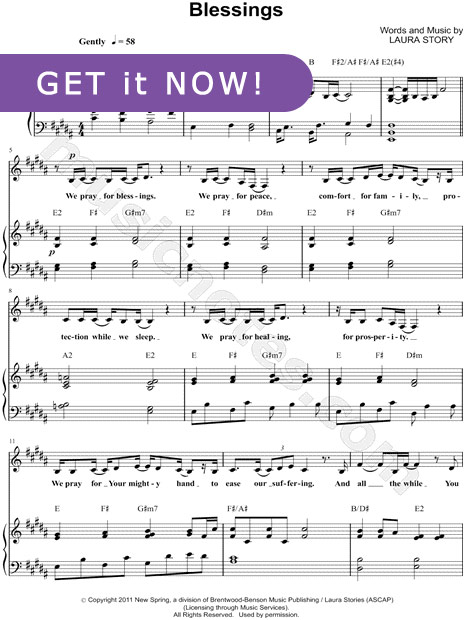 Love to listen to Laura Story music.