Bruno Mars It Will Rain Sheet Music for piano for download. Learn more about this great artist and his songs. But most of all, learn to play the song on your musical instrument.
Easy Download Notation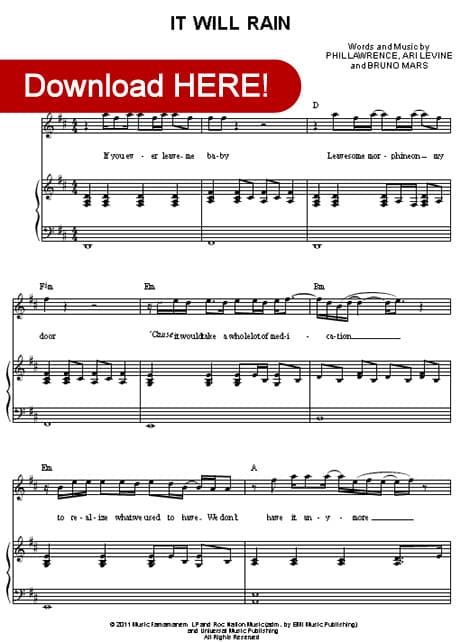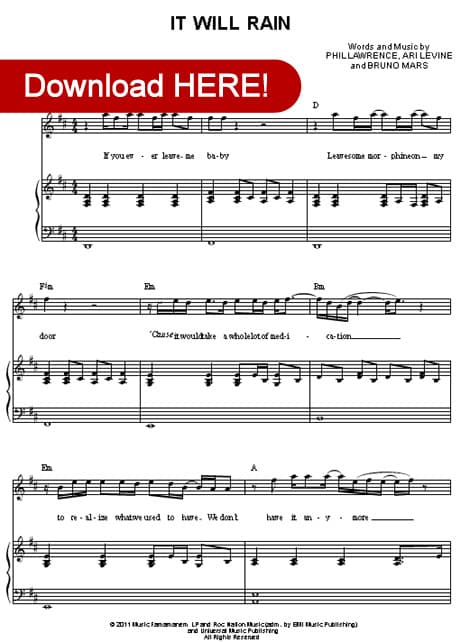 Official Video Of The Tune
The official music video "It Will Rain" would be released on October 26, 2011 on MTV, but was eventually delayed until November 10. In the video, Bruno is in a house with his girlfriend, both face difficulties in the relationship and shows the couple in different scenarios that include love and anger. The element of the rain (reference to the name of the song) is present as the video progresses. It was recorded in London and includes images from the movie The Twilight Saga: Breaking Dawn – Part 1.
Billboard said the video was more like a "cowboy brand portfolio" that a promotional video for Breaking Dawn.